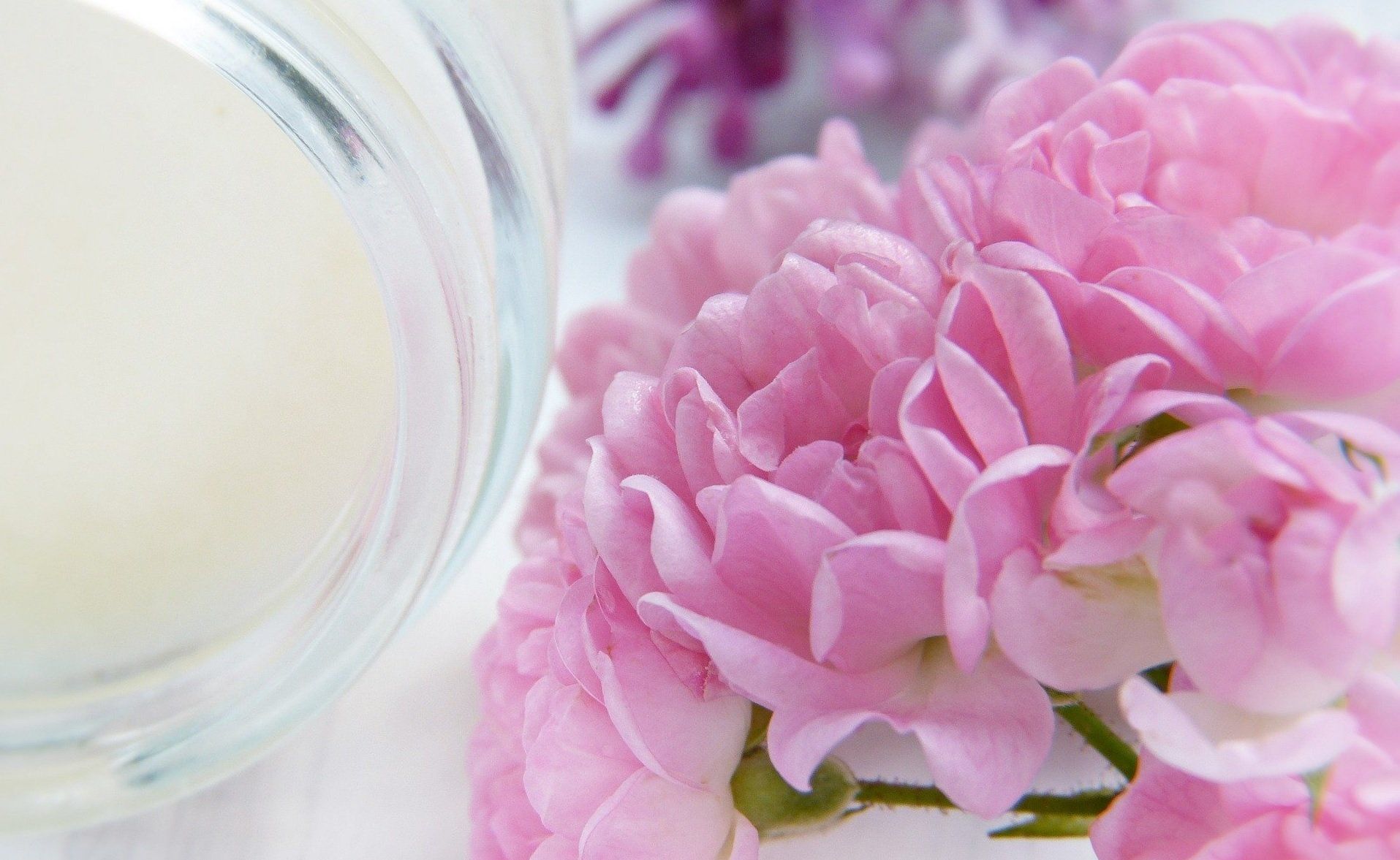 Anti-aging serums and wrinkle creams are everywhere. They target many signs of facial aging: crows feet, frown lines, sagging, and more. These products arrive in tiny quantities and often leave us wondering how we can access excellent anti-aging ingredients for the body and neck.
After all, we want to look and feel our best from head to toe. That's why I put together this buyer's guide to exclusively explore anti-aging body lotions and treatments. Quality and value are the key selection criteria. This means identifying excellent, science-based ingredients at an affordable price.
Generally, high-quality anti-aging body lotions aim to intensively moisturize the body. At the same time, they seek to improve firmness while targeting signs of wrinkles and crépey skin.
Our team goes to great lengths to unearth the best products to make it easy for you to shop with confidence. A small percentage of the links in our Buyer's Guides are Amazon.com "affiliate" links. This means we receive a small commission on qualifying purchases at no extra cost to you. This is nothing scary — it simply means our amazing research team can be fairly compensated for their extraordinary work. Read more about our editorial standards.
Best Anti-Aging Body Lotions & Treatments
Best Value For Money: Advanced Clinicals Anti-Aging Set

Advanced Clinicals are one of the leading salon-quality skincare brands. They offer science-based ingredients in quantities that are large enough to be useful in a body care routine.
Of course, many of us want to put the same level of effort into our anti-aging efforts aimed at the body as we do for the face. Ultimately though, we settle for a low-cost body lotion because we simply can't find a quality, affordable alternative.
First of all, an anti-aging body treatment has to arrive in a large enough quantity to be used as an all-over, daily lotion. Advanced Clinicals offer 16 oz (454 ml) jars at prices that undercut many of the face serums containing less than 10% of this amount.
The collagen "skin rescue" lotion contains aloe vera, hydrolyzed collagen, green tea extract, and chamomile. Meanwhile, the hyaluronic acid cream contains the title ingredient alongside borage oil, squalene, and vitamin E.
As a combination, they are intended to hydrate and firm the skin while promoting even-looking skin tone.
Hyaluronic acid has hydrating properties, stimulates collagen and elastin production, and helps restore volume to the skin (1, 2). Also:
Vitamin E has skin-protecting properties stemming from its antioxidant activity (3)
Topical aloe vera appears to be useful in wound-healing and possesses anti-inflammatory and anti-microbial properties (4)
Squalene has moisturizing and antioxidant properties (5)
These lotions are also retailed as standalone products but the bundle is significantly less expensive than the cost of purchasing each item separately.
PROS:
Several skin-protecting ingredients
Affordable price and sizable quantities
Intense moisturization
CONS:
Some users have reported issues with a defective pump on the jars
This is the best way to use the lotion(s):

Cleanse the skin then apply the lotion to neck and body areas
Massage into the skin until properly absorbed
Use daily (in the morning or evening, as desired)
back to menu ↑
Best For Strong Results: Paula's Choice Skin-Smoothing Body Treatment

Paula's Choice products are rarely the cheapest but this treatment offers something that the majority of body lotions do not. It is a potent mix of anti-aging ingredients, antioxidants, and soothing moisturizers.
Retinol has long been a staple of facial serums but is less frequently found in body treatments. It is regarded as the "gold standard" anti-aging treatment due to its ability to stimulate the renewal of cells while boosting collagen production (6, 7).
Although the retinol concentration of this product is moderate at 0.1%, this ingredient can cause increased sensitivity to the sun's rays. For this reason, it is a good idea to apply the lotion in the evening and maintain regular use of sunscreen during the day (8).
Notably, this treatment also combines topical vitamin C and vitamin E. Evidence suggests that these antioxidants work synergistically to reduce oxidative damage to the skin. This means that they complement each other by working better in tandem than either ingredient does alone (9).
Vitamin C in itself stimulates collagen synthesis, tackles inflammation, and helps reduce hyperpigmentation (10, 11).
Finally, this product is powerfully moisturizing thanks to the inclusion of shea butter, grape oil, and evening primrose oil (12).
We also like this product because Paula's Choice is a great "rest-easy" skincare brand. It is paraben-free, cruelty-free, fragrance-free, and US made.
PROS:
The science-based formulation has skin-protecting, anti-aging, and moisturizing properties
Contains both vitamin C & E
Ethically sourced
CONS:
More expensive than rival products
This is the best way to use the lotion(s):

Cleanse skin and apply a small quantity to neck and body
Massage into the skin until fully absorbed
Use in the evening
If used in the morning, follow with a broad-spectrum sunscreen
back to menu ↑
Best For Sensitive Skin: Vitamin C Body Lotion by Amara

It's an unfortunate reality of skincare but sometimes effective ingredients (e.g. retinol, alpha-hydroxy acids) can also be irritating ingredients. This dilemma often frustrates people with sensitive skin types.
However, anti-aging body treatments for sensitive skin are often overpriced. After all, these are generally just standard body lotions but with some of the ingredients (like peeling agents) removed.
This product by Amara Beauty is recommended for sensitive skin because it is affordable, gentle, and effective.
Many leading vitamin C body lotions contain negligible amounts of the antioxidant or simply don't disclose the concentration at all. This leads us to one of the most notable advantages of Amara Beauty's product: it contains vitamin C at 15% strength.
Also, it includes aloe vera, shea butter, jojoba oil, and vitamin B5. These ingredients combine to create a lotion that adds moisture and softness to the body with every application. Vitamin B5, for instance, has anti-inflammatory and skin softening properties (13).
Finally, green tea extract is a rich source of antioxidant compounds. Evidence suggests that these antioxidant compounds protect the skin by reducing oxidative stress and inflammation (14).
Crucially, this product contains no irritating fragrances, dyes, or parabens. It is free of harsh chemicals and is, therefore, a great choice for sensitive skin. It's also an excellent body lotion for winter, thanks to its rich, moisturizing formula.
PROS:
High strength vitamin C
Strongly moisturizing and softening
No harsh chemicals
CONS:
Lacks some of the anti-aging ingredients in other products
This is the best way to use the lotion(s):

Cleanse skin and apply evenly across the body
Massage gently until completely absorbed
Use in the morning and/or evening
back to menu ↑
Best For Older Skin: Body Merry Surge Moisturizer

An ideal anti-aging body lotion is one that contains all the science-based ingredients necessary to renew, restore, and lift the appearance of skin over time. After all, while aging is inevitable, we want to look our best from head to toe.
Body Merry's surge moisturizer is an ideal powerhouse lotion because it includes retinol, hyaluronic acid, vitamins E and B5, and green tea extract.
Earlier we mentioned the water-binding properties of hyaluronic acid. This molecule is hydrating and helps restore volume to aging skin (1, 2).
Meanwhile, retinol is known for its ability to stimulate collagen synthesis while improving the appearance of fine wrinkles (6, 7).
Body Merry's product is one of the few available on the market that combines these two powerful ingredients in one lotion. Furthermore, retinol-containing body lotions often contain low concentrations of the ingredient. The 2.5% strength in this lotion is designed to maximize effectiveness.
The formula is also rich in replenishing vitamins and antioxidants. It is a great summer body lotion but should be paired with sunscreen.
PROS:
Excellent combination of high-strength, moisturizing anti-aging ingredients
Contains vitamins E & B5 and green tea extract
90-day manufacturer guarantee
CONS:
High-strength retinol lotions can cause irritation and sun sensitivity
This is the best way to use the lotion(s):

Apply a small quantity to target areas after cleansing and toning
Work the lotion into the skin until fully absorbed
Use in the evening
Follow with broad-spectrum sunscreen if used in the morning
Consider building up use from twice weekly to daily if tolerated
back to menu ↑
Best Body Exfoliator (For 2-Step Approach): Shea Sugar Scrub

We have included a body exfoliating treatment in this buyer's guide for those of you who previously read our review of the Crepe Erase treatment.
"2-Step Essentials" is a popular anti-aging body regimen offered by the company. However, their formula can effectively be distilled as an exfoliate then moisturize approach.
Unfortunately, these products can run to a whopping $89. An alternative regimen can emulate the results of these "2-Step Essentials" at a much more affordable price.
Tree Hut's Shea Sugar Scrub is inexpensive and arrives in a large 18 oz container. It is made with organic shea butter and contains replenishing oils from orange, avocado, almond, and macadamia seed.
Sugar grains in the product act to slough dead skin while the moisturizing ingredients tackle the appearance of dry, lifeless skin.
The product can be combined with Tree Hut's Shea Body Butter for deeper hydration. Alternatively, it can be paired with an alpha-hydroxy acid (AHA) containing products such as Alpha Skincare's glycolic acid renewal lotion.
Crepe Erase's exfoliating body polish also contains alpha-hydroxy acids (AHA), which, as peeling agents, act to slough dead skin cells (15).
Interestingly, these combinations of products can be purchased for a tiny fraction of the cost of Crepe Erase's "2-Step Essentials." Furthermore, they act in much the same way — by exfoliating skin across the body while hydrating and moisturizing.
PROS:
Very affordable price for large containers
Exfoliates and moisturizes
Acts similarly to Crepe Erase when combined with an AHA-containing lotion
CONS:
Must build-up use slowly as retinol may cause skin irritation in some individuals
This is the best way to use the lotion(s):

Apply the scrub across the body in a circular motion while showering/bathing
Cleanse and pat dry then follow with body butter
If using an AHA lotion, use a patch test to determine suitability
If tolerated, apply to the body and massage until fully absorbed
back to menu ↑
Best Overall: Medix 5.5 Retinol & Ferulic Acid

Our top overall pick is awarded based on balance. This means a product with quality, evidence-based ingredients that is available at an affordable price.
Medix 5.5 body aging treatments come in large 15 oz (444 ml) containers. Most refreshing of all, effective ingredients are the focal point of these products. Many of the expensive items our team has reviewed in the past rely on gimmicks and clever marketing to make sales.
This allows manufacturers to inflate the price of items that should be much cheaper. It also masks the fact that good ingredients work no matter whose brand is on the label.
The Medix 5.5 anti-sagging treatment contains retinol, ferulic acid, aloe vera, chamomile, and shea butter. It can be used alone or in combination with other body treatments:
The age-control moisturizer contains collagen peptides and green tea extract, among other ingredients.
The instant hydration cream contains hyaluronic acid, rose extract, vitamin E, goji berry, and green tea extract.
The firming & brightening cream contains vitamins C and E, turmeric, ferulic acid, ginger, and ginseng.
Ferulic acid is a plant-derived antioxidant with skin-protecting, anti-inflammatory properties. It works synergistically with vitamins C & E to increase photoprotection (protection from UVA/B ray damage) of the skin (16, 17).
However, antioxidant-containing anti-aging treatments should not be used as a substitute for a broad-spectrum sunscreen.
Earlier, we saw the hydrating properties of hyaluronic acid, the collagen-boosting role of retinol, and the synergistic skin-protecting actions of vitamins C & E (1, 6, 9).
This line of products offers a great opportunity to mix-and-match effective ingredients at affordable prices in order to meet your anti-aging goals.
PROS:
Excellent selection of effective ingredients
Affordable prices and large containers
Vegan, cruelty-free, and paraben-free
CONS:
Retinol can be irritating
Must mix and match as limited bundles
This is the best way to use the lotion(s):
Cleanse and apply the lotion(s) across the body until fully absorbed
Use in the evening
If used in the morning, always follow with a broad-spectrum sunscreen
Consider building up use of retinol-containing products from twice weekly to daily if tolerated
back to menu ↑
What Exactly Is An Anti-Aging Body Treatment?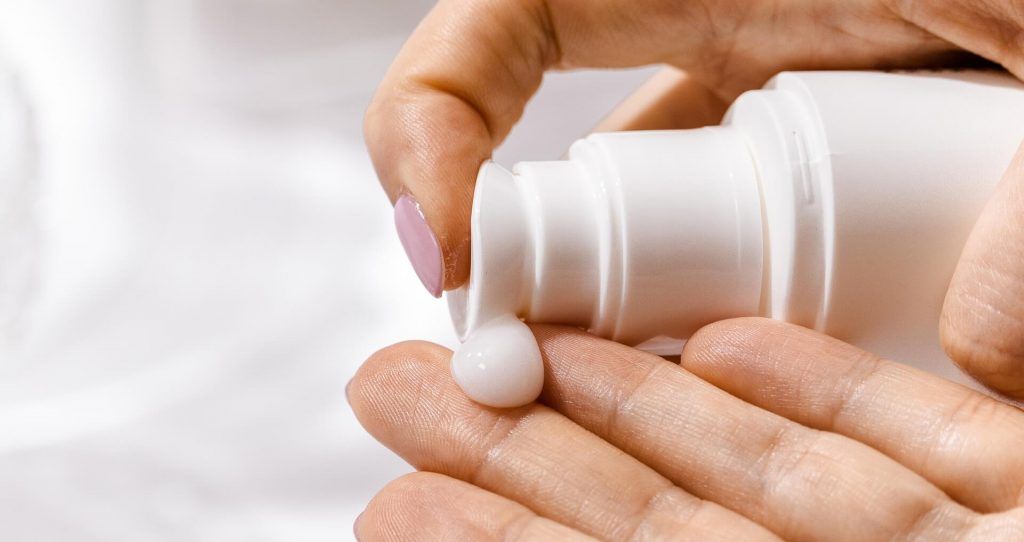 Admittedly, we are like a broken record when we point out that many skincare terms have no strict definition. Product names mostly stem from the imagination of marketing teams.
An anti-aging body treatment is typically just lotion with some additional ingredients that target particular signs of aging. For instance:
Crepiness (fragility and thinning of the skin)
Loss of volume and sagging
Wrinkles and fine lines
Age spots
Dull skin tone
Drugstore body lotions are very effective at adding moisture to the outer layer of the skin. Common ingredients include shea butter, coconut oil, jojoba, and cocoa seed butter.
However, many of us use anti-aging face serums and question why we don't devote the same level of care elsewhere. For instance, the décolletage, hands, and body can all benefit from effective anti-aging skincare ingredients.
As we stressed in our anti-aging serums buyer's guide, you needn't have to spend lavishly to get the right product for you.
Here are some proven ingredients to look out for:
Body exfoliating treatments are also a great addition to an anti-aging routine. Possible benefits include improved skin tone (glow) and a reduced likelihood of breakouts.
Antioxidant-rich body lotions have been linked with increased photoprotection of the skin among other benefits. However, they should never be used as a substitute for a broad-spectrum sunscreen. Excellent skincare routines start and end with the diligent use of sun protection.
Bottom Line: Always choose an anti-aging body treatment with science-based ingredients. Regular body lotions are a good choice for skin hydration. However, some anti-aging products have ingredients that can directly tackle signs of skin aging.
back to menu ↑
How Well Do Anti-Aging Body Treatments Work?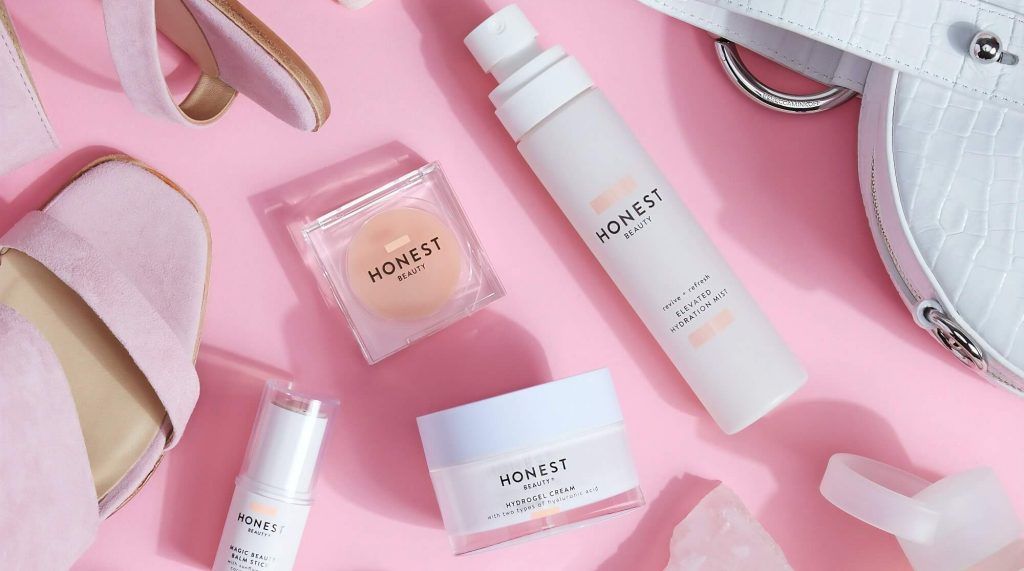 The skincare industry has always been the subject of skepticism. We believe this is a good thing. Cosmetics companies should be held accountable for their products and the claims that they carry.
We start every review with a thorough analysis of the ingredients label. This is the way it should be — marketing claims, testimonials, and endorsements can be misleading. The only way to understand how a product works is to study what's inside.
There are two major pitfalls consumers can encounter:
Products with ineffective and/or overhyped ingredients
Products that are overpriced in comparison to equivalent options
Earlier we analyzed several effective anti-aging ingredients. This information can help equip you in your search for a suitable product. Unfortunately, there is no 'miracle' solution to skin aging. However, good products can begin to show results within weeks when applied routinely.
Everyone has different considerations to make when choosing a product. That's why the anti-aging treatments in our buyer's guides are split into categories. For instance, people with particularly sensitive skin often prefer relatively gentle options.
Here are our key pieces of advice:
Don't be swayed by marketing. Let the label guide you and always seek out products with proven ingredients.
Don't feel that you have to spend excessively to secure a good product. Many overpriced items are no better than cheaper competition.
Choose the product that's right for you. Consider your skin type, goals, and budget, then make a plan.
Seek out products that are paraben-free, cruelty-free, and fragrance-free (particularly if you have sensitive skin).
Don't neglect other aspects of your skincare routine. This includes the daily application of sunscreen.
Bottom Line: Some anti-aging products do produce results. However, it is important to manage your expectations and seek out items with good ingredients at a reasonable price. Anti-aging treatments shouldn't be used as a substitute for a healthy lifestyle.
back to menu ↑
What About Side Effects?
Ingredients in cosmetics and skincare products can cause side effects. For instance, fragrances may cause negative skin reactions. In response, some lotions and creams advertise their products as "hypoallergenic" or suitable for sensitive skin.
These labels do sometimes offer a degree of guidance on the "harshness" of a product. However, it's no guarantee. One study concluded that just 12% of top-selling moisturizers are entirely free of allergens (as identified by the North American Contact Dermatitis Group) (24).
Interestingly, the use of the term "hypoallergenic" is not regulated by the FDA. This means that the term "has no real meaning" within the industry. One counterpoint is that reputable skincare brands that care about their customers will, in theory, use the term only when it's warranted.
Unfortunately, this leaves consumers with the task of figuring out who to trust. Ingredients labels, as always, offer the best clues as to which products are truly suited for sensitive skin.
Retinol can be a great weapon against skin aging. However, side effects include itchiness, redness, peeling, and photosensitization (increased sensitivity to sunlight/UV radiation). Research has noted that these effects are more common with the use of Retin-A than with retinol (25).
For this reason, it is a good idea to build up the usage of retinol-containing products slowly. Try starting from a couple of times each week before progressing to daily use. The sun-sensitizing effects of retinol make sun protection particularly important.
Alpha-hydroxy acids (like lactic acid) and beta-hydroxy acids (like salicylic acid) are excellent skin exfoliants. They can act to improve skin texture while removing dead skin cells (19, 20).

However, these ingredients can also be culprits when it comes to skin irritation, peeling, and dryness. Again, build up usage slowly, combine with a soothing moisturizer, and take care to protect yourself from UV rays.
AHAs and BHAs are sometimes described as "leave-on" exfoliants. This distinguishes them from exfoliating scrubs that are massaged into the face then washed away. These products can cause their own set of side effects, however.
Face scrubs are abrasive and can cause micro-tears in the skin's surface. This doesn't mean you have to avoid them entirely. Indeed, face scrubs can leave the skin feeling soft and freshened.
Paula's Choice recommends a somewhat non-scientific test: rub some of your exfoliating scrub on the back of your hand. If it feels "scratchy" then it probably isn't gentle enough for regular use.
As always, it is a good idea to consult a dermatologist for personalized advice. This approach can guide you in the creation of a routine designed to meet your goals.
Bottom Line: Many skincare products contain allergens that may trigger negative reactions in some people. Furthermore, retinol and exfoliating ingredients can cause irritation and sun sensitivity. Build up the use of these products slowly and consider consulting a dermatologist for personalized advice.
back to menu ↑
Honorable Mentions
In total, we identified nine quality anti-aging body treatments/lotions. The products below didn't quite make it to our main list (but they still deserve a mention).
CeraVe Salicylic Acid Lotion (For Rough/Bumpy Skin)

CeraVe is a trusted and affordable skincare brand with an extensive line of goal-orientated products. They are arguably the best of the leading skincare brands (including Neutrogena, Eucerin, and Cetaphil). Again, they distinguish themselves from rivals by focusing on evidence-based anti-aging ingredients.
This lotion is intended for "rough and bumpy" skin. It includes two potent exfoliating ingredients in the form of salicylic acid and lactic acid. The gentler daily moisturizing lotion is a similarly formulated CeraVe product that arrives minus the exfoliants.
Both lotions include:
Hyaluronic acid for its hydrating and anti-aging properties
Ceramides for hydration and improved skin barrier function
Vitamin D
The SA lotion also contains niacinamide, which may reduce the appearance of wrinkles and enhance skin tone (22).
Lactic acid is an alpha-hydroxy acid (AHA). It is an exfoliant and may act to improve skin texture and smoothness (19, 20).
Meanwhile, salicylic acid is a beta-hydroxy acid (BHA). It also exfoliates the skin and may help to unclog pores while boosting overall skin texture (26).
PROS:
Exfoliating ingredients help to enhance skin texture
Ceramides and hyaluronic acid offer excellent hydration
Affordable price
CONS:
Peeling agents (such as AHAs and BHAs) may not be suitable for sensitive skin types
Advanced Clinicals Retinol Cream

Earlier, we looked at the hyaluronic acid and collagen lotions offered by Advanced Clinicals. This brand offers excellent value for money — jars are 16 oz (454 ml) and priced well below the competition.
Each product by Advanced Clinicals has a clear focus on a particular set of anti-aging ingredients. They include:
Argan oil (with aloe vera, green tea extract, and hydrolyzed collagen)
Bulgarian rose (with vitamin E, avocado oil, and glycerin)
Coconut oil
Shea butter (with aloe vera, coconut oil, and jojoba)
CoQ10 (with peptides, honeysuckle, and green tea extract)
The retinol cream also contains green tea extract, chamomile, and aloe vera. Chamomile has anti-inflammatory and antioxidant properties when applied to the skin (27).
Advanced Clinicals also retail combination packs, which contain both anti-aging body lotions and face serums.
PROS:
Unbeatable price
Effective ingredients
CONS:
Lacks an exfoliant product
Paula's Choice Weightless Body Treatment

Paula's Choice offers several different anti-aging body lotions. Their "Skin-Smoothing Retinol Body Treatment" was featured earlier. Indeed, the "Weightless Body Treatment" can be used either as an alternative or in conjunction with this product.
The treatment tackles clogged pores with 2% salicylic acid while exfoliating to offer softer, smoother skin.
The lotion also contains vitamin E, chamomile, green tea, and willowherb. It is a particularly good option for people experiencing rough and dry skin on the body. Also, it is a suitable choice to tackle keratosis pilaris (KP).
PROS:
Exfoliates and tackles clogged pores
Adds moisture to the skin
CONS:
Lacks some important anti-aging ingredients
Expensive