Rodan + Fields (R+F) is a skincare brand that has expanded rapidly through direct selling and an army of consultants. They have items in their line that boost skin tone, control breakouts, and tackle signs of aging.
But Rodan + Fields is controversial. Some view their consultants as a nuisance. Others swear by a line that targets and effectively treats various common skin concerns.
We want to get to the bottom of this brand and their approach to selling and creating products. That's why I wrote this Rodan + Fields review to analyze the products and to inspect the company behind them.
We'll also take time to look at the scientific research of skincare to determine whether this line of products is worth the investment. Let's get started.
Putting Rodan and Fields Regimens To The Test: Do They Work?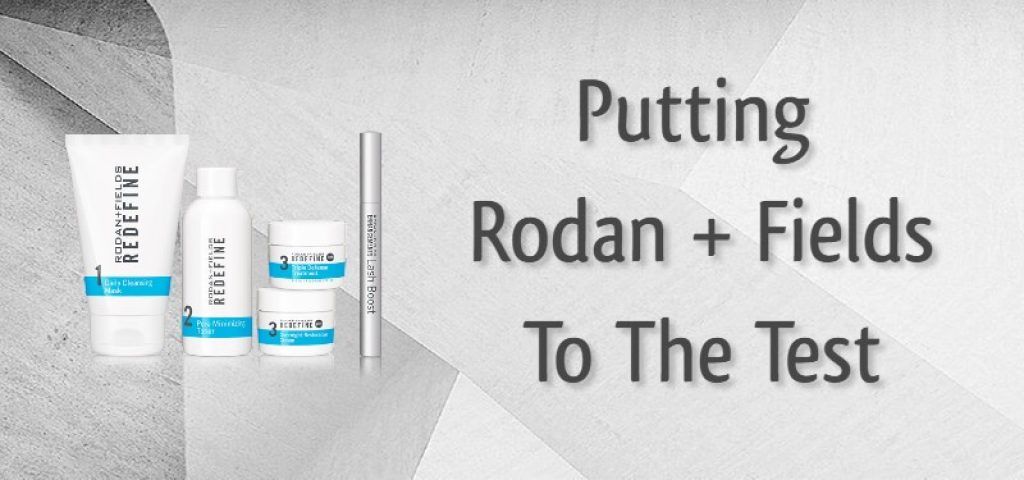 Rodan + Fields is a big company with an extensive product line. None of these products come cheap. Many of us don't mind making an extra investment when we feel like we're getting something that's worth it.
But under an avalanche of marketing, it's sometimes difficult to tell which items are expensive for the sake of it and which items are expensive because they have great ingredients.
This is true of the industry as a whole rather than a criticism of Rodan + Fields specifically. In this section of our review, we'll take some time to analyze products in order to determine what they do and how well they do it.
Firstly, Rodan + Fields sells bundles of products related to specific skin concerns. Here are the regimens:
Redefine is an anti-aging set designed to tackle wrinkles and sagging
Reverse tackles skin discoloration issues and focuses on improving skin tone
Recharge targets a younger audience with its moisturizing and skin-protecting products
Unblemish is a dual-purpose set designed to control breakouts while tackling signs of aging
Spotless is designed for teens/young adults and is all about controlling breakouts
Soothe is a series of products intended to bring the best out of sensitive skin
Essentials is a line of standalone, miscellaneous extras (e.g. self-tan, makeup remover)
In addition to the regimens at the heart of Rodan + Fields' product line, there are 'enhancements' as well as a couple of different skincare tools:
Enhancements (including the R+F Lash Boost) are effectively 'addons' that supposedly optimize results from using any given regimen
There appear to be two primary Pro Skincare Tools — a pore cleansing system and an exfoliating derma-roller used in conjunction with a serum
Rodan + Fields products can be purchased as part of a regimen set or individually.
Bottom Line: Rodan + Fields products are largely categorized according to one of six specific regimens. In general, these are goal-orientated and target common concerns like acne, discoloration, and skin aging.
Redefine Regimen

Price: $208
Type: 3-step (cleanser, toner, treatment (AM/PM))
Key ingredients: Kaolin clay, poly-hydroxy acids (PHA), oligosaccharides, peptides, broad-spectrum sunscreen, hyaluronic acid, vitamins (A, C & E), squalane
Claim(s): Smoothes and exfoliates, reduces the appearance of pores, minimizes the appearance of wrinkles, hydrates, SPF 30 sun protection
The Redefine regimen is used morning and night and is designed to combat the visible signs of skin aging. It contains four products in total. Step one and two remain the same but step three (treatment) is different for the morning (triple defense) and night (overnight restorative cream).
The cleansing mask is clay-based and contains kaolin clay and bentonite clay. These ingredients are also popular for their exfoliating properties. They are capable of absorbing sebum and impurities from the skin and may aid in the healing of blemishes. Indeed, clay minerals are also skin-protecting and antimicrobial (1, 2).
Step two of the Redefine regimen is the pore minimizing toner. Among the ingredients, poly-hydroxy acids (PHAs) serve to exfoliate and smooth the skin. PHAs are becoming a popular alternative to the more common alpha-hydroxy acids because they have lower irritation potential (3, 4).
The final step consists of a pair of skin treatments: the triple defense treatment (AM) and the overnight restorative cream (PM).
The morning treatment includes broad-spectrum sun protection (SPF 30). It also offers the anti-aging benefits of sodium hyaluronate and peptides. Peptides are used for their skin-firming properties and may also reduce the appearance of wrinkles (5).
Meanwhile, sodium hyaluronate is a derivative of hyaluronic acid. It works in much the same way as its better-known counterpart but is more readily absorbed by the skin. It helps restore moisture to the skin and may also stimulate collagen and elastin synthesis (6).
Finally, the evening cream is formulated with a range of moisturizing ingredients. It also contains antioxidants in the form of vitamins A, C, and E.
Retinyl palmitate (vitamin A palmitate) is not as well studied as the closely related retinol. However, it has been shown to offer a degree of UV protection and may improve skin firmness while reducing the appearance of fine lines and wrinkles (7, 8).
Meanwhile, vitamins C and E work synergistically as antioxidants to counteract oxidative damage to the skin (9).
Bottom Line: The Redefine set is essentially an anti-aging regimen consisting of a clay-based mask, toner, and treatment. It is designed to cleanse, exfoliate, and nourish to reduce the appearance of wrinkles while firming the skin.
Reverse Regimen

Price: $195
Key ingredients: Alpha-hydroxy acids, broad-spectrum sunscreen, green tea extract, vitamin C, retinol, hydroquinone, kojic acid, salicylic acid
Claim(s): Visibly reduces a range of skin discoloration issues, evens out skin tone, promotes a "radiant" look, tackles fine lines/wrinkles (brightening regimen), addresses visible sun damage (lightening regimen)
The Reverse regimen is, in fact, two separate regimens. Each routine (lightening and brightening) contains four steps. Step one and step four are the same in both of the two regimens.
Step one for morning and night is an alpha-hydroxy acid (AHA)-based 'deep exfoliating wash'. AHAs such as lactic, glycolic, and citric acid possess skin-smoothing and wrinkle-reducing properties (10, 11).
Step two (toner) is where the brightening and lightening regimens begin to differ.
The lightening toner contains hydroquinone, kojic acid, and salicylic acid. Hydroquinone and kojic acid work in part by reducing the action of an enzyme (tyrosinase) involved in the production of melanin. Both these ingredients are effective in reducing hyperpigmentation (12).
Meanwhile, the brightening toner follows a similar but slightly altered formula. Instead of hydroquinone, it utilizes licorice acid. Licorice has anti-inflammatory properties and reduces hyperpigmentation and redness associated with sun exposure (13).
Next up, we have the treatment step. The brightening formula relies on two time-tested ingredients that you've probably encountered many times before: vitamin C and retinol.
Vitamin C aids collagen synthesis, combats inflammation and hyperpigmentation, and offers some protection from UVA/B rays (14, 9).
Retinol reduces the appearance of fine wrinkles, boosts collagen synthesis, and may promote the thickening of the epidermis (the outer layer of the skin) (5, 6).
Meanwhile, the lightening regimen doubles down on the hydroquinone-containing toner with a treatment based on the same ingredient. This is unsurprising given that hydroquinone has been shown to outperform other skin lightening ingredients on the market (15).
The lightening and brightening regimens also incorporate a broad-spectrum sunscreen (SPF 50) for use in the morning and during the day, as required.
Bottom Line: The Reverse set offers two paths: lightening and brightening. It begins with a strongly exfoliating wash and toner. The brightening 'treatment' step relies on old-fashioned anti-aging powerhouses retinol and vitamin C. On the other hand, the lightening regimen utilizes hydroquinone in order to reduce hyperpigmentation.
Recharge Regimen

Price: $134
Key ingredients: Boswellia serrata extract, honey extract, rice bran extract, blueberry fruit extract, peptides, lactococcus ferment lysate, lactic acid, tocopherol
Claim(s): Protects skin from environmental stressors, tackles dullness and dryness, helps give skin a healthy glow
As the name suggests, Recharge is designed to tackle skin under stress. Specifically, R+F point to the "environmental and lifestyle stressors" that lead to dullness, dryness, and rough texture.
This regimen is generally marketed toward young adults in or around their twenties. It's a straightforward model based on a cleanser, treatment, and sunscreen.
The "3-in-1 super cleanser" incorporates many ingredients that are standard fare throughout the industry. It will meet the needs of most people looking for a decent, generalist cleanser but does little to justify the $134 price tag.
Perhaps more interesting is what follows: the ultra boost moisturizing treatment. The team at Rodan + Fields does not hold back with marketing superlatives.
The problem here is that meaningless advertising terms end up usurping the substance of what's actually in the product.
First, we have a component referred to as RFA+. This appears to be a term for a combination of glutathione and vitamin E. Meanwhile, Electri5 describes a complex that couples RFA+ with fruit extracts, peptides, electrolytes, and prebiotics.
Consumers and researchers alike are often left frustrated by skincare advertising when it relies on gimmicks over substance. However, we've done our best to get to the bottom of what it all means.
Pro- and prebiotics such as lactococcus ferment lysate have attracted interest in the field of skin health for many of the same reasons they're used to promote gastrointestinal health.
Evidence of benefit is still limited but there are promising indications that they may have a role in improved wound healing and in reducing inflammation (16).
Tetrapeptides also appear in R+F's ultra boost product. Peptides are particularly popular in anti-aging lines for their firming and anti-wrinkle properties (17, 18).
Blueberry extract is a source of antioxidants and may have skin-protecting properties, particularly in preventing damage from sun exposure. However, it shouldn't be used as a substitute for sunscreen (19).
Glutathione may have a role in lightening the skin, enhancing smoothness, and increasing moisture retention (20).
Finally, the Recharge regimen features a broad-spectrum (SPF 30) sunscreen.
Bottom Line: Recharge is aimed at young adults dealing with stress-related issues of dullness, dryness, and rough texture. Its key treatment step offers a combination of anti-aging peptides, antioxidants (including fruit extracts), and moisturizing ingredients.
Unblemish Regimen

Price: $186
Key ingredients: Salicylic acid, colloidal sulfur, AHAs, hyaluronic acid, green tea extract, benzoyl peroxide (BP), ceramides, pomegranate extract, chamomile-extract
Claim(s): Reduces acne and fights against future breakouts, exfoliates, removes dirt and oil, minimizes fine lines, boosts skin texture
Unblemish is one of two anti-acne regimens in the R+F range (along with Spotless below).
The main difference is that Unblemish is designed to tackle adult acne and combines blemish-fighting ingredients with anti-aging ingredients.
Step one is the refining acne wash, which relies on salicylic acid and colloidal sulfur to combat acne. Salicylic acid is widespread in cheap and expensive acne treatments alike. It works by exfoliating the skin and is somewhat effective in reducing breakouts (21).
Colloidal sulfur is believed to exert its anti-acne effects via its anti-inflammatory and antibacterial properties (22).
Next is a clarifying toner with AHAs, green tea extract, aloe vera, and hyaluronic acid. As we saw earlier, AHAs work by exfoliating the outer layers of the skin. Meanwhile, green tea extract provides a source of antioxidants and is routinely found in anti-aging lines, including the recently reviewed LifeCell.
Hyaluronic acid is an anti-aging staple and works by boosting hydration while stimulating collagen and elastin synthesis (23, 24).
Naturally, the third (treatment) step is where this anti-acne regimen gets the most aggressive. However, benzoyl peroxide (BP) doesn't come without drawbacks.
It may cause mild burning, itching, dryness, and/or peeling. Some of these side effects may subside with regular use but they are enough to scare away many people seeking a gentler solution to acne. BP also bleaches fabrics and can, therefore, damage clothes and bedding. Here are some tips on preventing BP from staining your clothes.
BP is effective in reducing breakouts and may be more effective still when combined with salicylic acid (as in Unblemish) (25).
The final step in the Unblemish regimen is an SPF 30 sunscreen. It contains omega fatty acids to restore moisture and mattifying powders to enhance the appearance of oily skin suffering breakouts.
Bottom Line: Unblemish is essentially an anti-acne regimen for adults with the extra benefits of several anti-aging ingredients. However, it relies on the same ingredients used by much cheaper products. In addition, benzoyl peroxide may cause unpleasant side effects in many users.
Spotless Regimen

Price: $89
Key ingredients: Benzoyl peroxide
Claim(s): Eliminates acne, controls oiliness and shine, cleans pores
Spotless is an anti-acne regimen designed for teens and young adults. Again, it relies heavily on a 5% benzoyl peroxide (BP) daily wash and a 2.5% BP treatment.
BP has been used for decades in the treatment of acne but what all users want to know is:
Does it work?
How bad are the side effects?
First, BP has been linked with skin irritation, peeling, and redness. However, many users see these side effects diminish with regular use. A study investigating users of a topical retinoid and BP cleanser found no additional skin irritation in comparison to those using a topical retinoid alone (26).
Numerous studies have linked BP with antibacterial and acne-reducing effects (26).
BP is effective in reducing breakouts but may be more effective when combined with salicylic acid or clindamycin (an antibiotic) (25).
The Spotless treatment is also a source of antioxidants in the form of blueberry extract and ginger root extract.
Bottom Line: Spotless is a teen acne regimen that uses the acne-fighting properties of benzoyl peroxide to produce results. However, there are much cheaper BP-based acne products on the market that may offer better value for money.
Soothe Regimen

Price: $179
Key ingredients: Ceramides, dimethicone, allantoin
Claim(s): Reduces redness and irritation, hydrates and protects sensitive skin, evens skin tone
Soothe is a four-step regimen that focuses on calming inflammation and restoring moisture to sensitive skin.
It begins with a gentle cream wash containing ceramides, caffeine, and aloe leaf juice. Ceramides are lipids and may improve skin hydration and support skin barrier function (27).
A healthy skin barrier is one that retains moisture and protects you from external threats including bacteria and allergens.
Caffeine's role in skincare includes protection from photoaging and stimulating blood flow to the skin (28).
Next up, the sensitive skin treatment contains peptides, allantoin, and dimethicone. Allantoin is effective in reducing irritation and boosting skin hydration (29).
Dimethicone is used in barrier creams to enhance the skin's defenses against pathogens (30).
The third step is a replenishing cream containing olive fruit oil, grape seed oil, and flower extracts. The strategy here is to introduce antioxidants and moisturizing ingredients on top of the irritation-reducing components we saw earlier.
Finally, like most R+F regimens, Soothe finishes broad-spectrum (SPF 30) sunscreen.
Bottom Line: Soothe is a regimen targeted at people with irritated, sensitive skin. It works by enhancing skin barrier function and infusing moisture. Soothe products contain a range of science-based ingredients but the regimen isn't cheap at $179.
Other Products
Lash Boost
Upon introduction, Lash Boost rapidly became one of the most popular and recognizable brands in the R+F lineup. However, it is also one of the most controversial.
Lash Boost is an eyelash serum. It is marketed as a nightly conditioning product that enhances thin-looking lashes without the need for mascara. However, it can also be used on brows.
The controversy around Lash Boost stems from the inclusion of an ingredient known as isopropyl cloprostenate. A number of lawsuits have been filed against R+F over the issue.
The lawsuit accuses R+F of failing to disclose potentially serious side effects stemming from isopropyl cloprostenate. Indeed, this chemical is banned from use in cosmetics in certain countries (e.g. Canada) but not in the United States.
For its part, Rodan + Fields denies wrongdoing but does note that the chemical may cause irritation in some users, especially those who fail to carefully follow the instructions. If you do intend to use Lash Boost it's particularly important that you avoid contact between the product and the eye.
In the event that Lash Boost does enter the eye, rinse thoroughly with cool water.
Pro Skincare Tools
Redefine AMP MD is a combined derma-roller and serum. It is designed to combat fine lines and wrinkles on the face. R+F claim that their derma-roller offers 'micro-exfoliation' of the skin and enhances the results of their intensive renewing serum.
Healthline notes that derma-rollers may work under specific circumstances. However, people with skin conditions such as eczema, acne, and psoriasis should avoid their use.
In addition, at-home derma-rollers are unlikely to provide the same benefits as the more traditional microneedling sessions carried out by professional dermatologists.
The Pore Cleansing MD system is a blackhead remover priced at $169. The device works by applying suction to the surface of the skin in order to unclog pores.
People report mixed results in using blackhead removing devices and in some cases, they do more harm than good.
First of all, these devices are not totally effective in removing blackheads. Typically, they work best on blackheads that are already "loosened." For this reason, they may work better when combined with a topical exfoliator.
Secondly, they can cause damage to the skin if too much suction is applied. This can include bruising and even broken capillaries. You should exercise caution and always start at the lowest level of suction before moving up to higher power settings.
Essentials Foaming Sunless Tanner
The $27 R+F sunless tanner is not unlike many other tanning products on the market. However, it differentiates itself in two main ways.
The product contains vitamins C & E, which may work synergistically to reduce oxidative damage to the skin (31).
It also contains Narcissus Tazetta bulb extract to prolong the duration of your sunless tan. However, scientific evidence in support of this effect is limited.
Bright Eye Complex
Active Hydration Bright Eye Complex is a straightforward eye cream that relies on a classic ingredient: hyaluronic acid. Other ingredients include glycerin, caffeine, and a number of phytonutrients (e.g. apple fruit extract).
As we saw earlier, hyaluronic acid tackles signs of skin aging by enhancing hydration and stimulating collagen and elastin synthesis (23, 24).
Meanwhile, caffeine possesses antioxidant activity and stimulates blood flow to the skin (28).
Bottom Line: The R+F range includes electronic devices, lash boosting serums, and sunless tanners. The lash boost serum is controversial due to the inclusion of an ingredient that can cause eye irritation.
back to menu ↑
Is Rodan and Fields Worth It?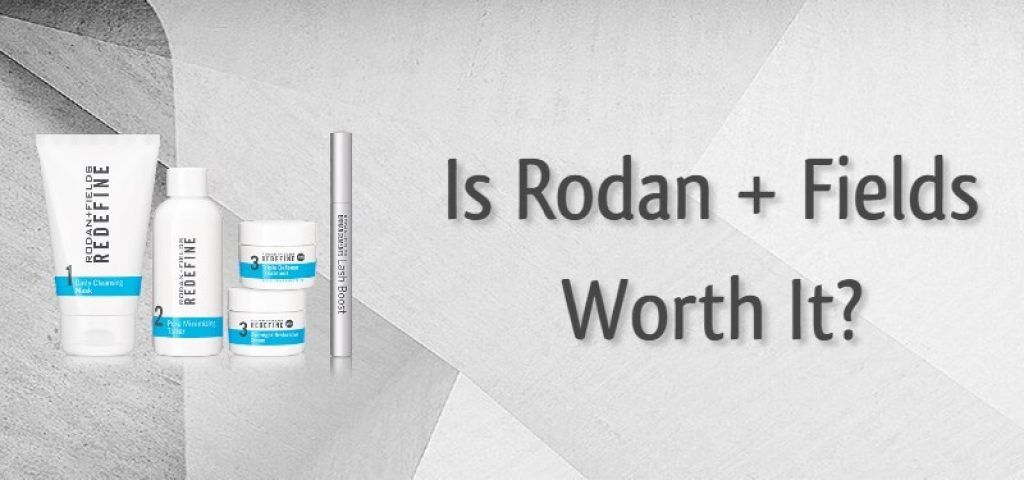 So far we've taken a deep look at the ingredients inside each R+F regimen. We've also uncovered plenty of scientific evidence and scrutinized the likely results of these products.
However, this is only part of the picture. The second key question is whether the ingredients justify the price. Because, let's be honest, most R+F products are not cheap.
From a scientific standpoint, there is much to like about R+F. However, the pricing strategy is questionable and there are valid questions regarding whether or not these products offer value for money.
For instance, R+F turns to salicylic acid and benzoyl peroxide in their acne-fighting regimens. We saw that both of these ingredients have proven anti-acne benefits.
However, they're also cheap ingredients found in a huge number of other products. Some salicylic acid and benzoyl peroxide regimens from other retailers sell for as little as $13.99.
This issue is not exclusive to the acne regimens. The R+F anti-aging, soothing, and brightening regimens also owe their effectiveness to ingredients available in cheaper products sold by other brands.
As we'll see a little later, many consumers also object to elements of the R+F sales strategy, relying on consultants to push products in their communities and on social media.
Let's be clear: Rodan + Fields products can and do work for many people. We do not believe that they operate like a scam. However, R+F does not feature in our own list of top skincare brands, primarily because it falls short on value for money.
Naturally, everyone has a different view. That's why we never discourage any reader from performing their own research and making informed buying decisions. There is a wide spectrum of opinions on all brands and R+F is no exception. R+F is polarizing and tends to elicit strong positive and strong negative reactions depending on who you ask.
Indeed, from a professional skincare standpoint, there are certainly worse products on the market. However, the sales strategy and pricing model raises questions regarding ethics and value for money.
Bottom Line: Rodan + Fields is a polarizing brand that offers skincare products based on effective ingredients. However, many of these ingredients are available in much cheaper products and this begs questions as to whether R+F truly offers good value for money.
back to menu ↑
What Do Rodan + Fields Customer Reviews Say?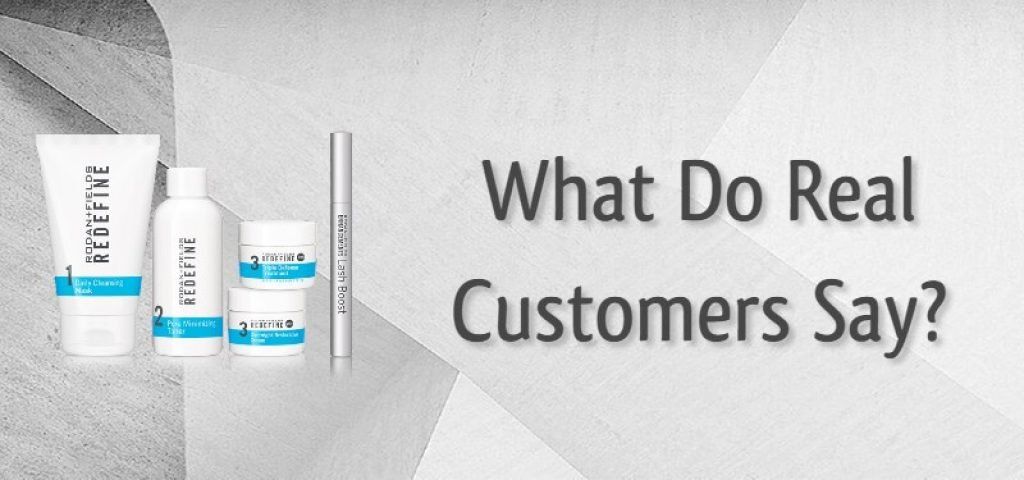 It often helps to study a skincare brand from the perspective of both science and consumer opinion. After all, many of us do rely on anecdotes and recommendations from others when deciding which products to take a chance on.
Rodan + Fields appear on the Better Business Bureau where they hold an A+ rating. Although customer complaints are one of many factors in the BBB rating, customer reviews are not.
There are 97 customer complaints available at BBB, many of which are regarding billing issues. The R+F team is proactive in answering and resolving these complaints.
The average rating from customer reviews on BBB is 1.5/5. These reviews paint a mixed but overall negative picture.
Elsewhere, on Amazon, many R+F products are retailed in regimen sets and as standalone items. However, to the best of our knowledge, Rodan + Fields does not retail directly on Amazon. Products here are likely either resold or offered by a few members of the brand's nationwide army of 'consultants'.
In general, these products attract ratings of between 4.0 and 4.5/5.
On ConsumerAffairs, Rodan + Fields hold a 3.0/5.0 rating based on 61 customer reviews. A user named Cheryl praises Lash Boost for helping her achieve thicker and longer eyebrows and lashes.
Another user named Rachel offers a positive opinion of the Reverse line. She claims that the products were helpful in overcoming melasma and that her skin is looking healthier as a result.
Conversely, many customers criticize their experiences in dealing with canceled orders and auto-ship orders. A user named Carly states that she purchased Unblemish through a consultant but was later charged for more orders without her permission.
Bottom Line: R+F proactively deal with customer complaints filed on BBB. Across the internet, there is a wide range of opinions regarding the products. Many users have seen positive results but others are critical of the price and the difficulty of obtaining refunds on canceled orders.
back to menu ↑
How Rodan and Fields Do Business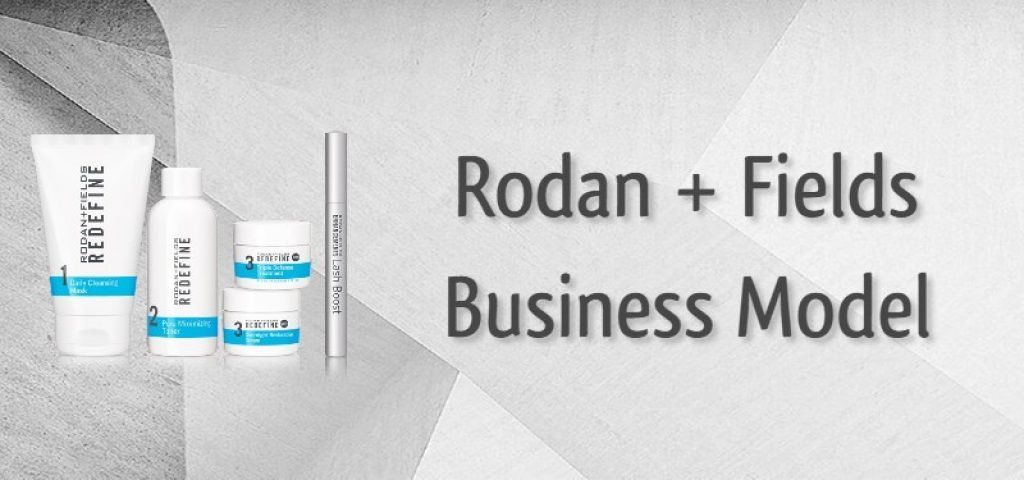 Much of the harshest criticism of Rodan + Fields over the years has had absolutely nothing to do with skincare. Instead, many people have taken issue with the way in which they sell their products.
R+F's army of consultants is largely responsible for the company's massive growth and popularity. However, this system operates under what is known as multilevel marketing.
You may have noticed that R+F consultants are just as assertive in recruiting new consultants as they are in shifting products. This is because, under the scheme, each new consultant becomes part of the "downline" of the person who brought them into the program.
Consultants with larger downlines can then generate profit from both their own sales and those of the new consultants they bring in.
The issue with multilevel marketing is twofold:
Sales tactics used by consultants have generated backlash as some believe it to be irritating and exploitative
New recruits are brought into the system for the benefit of others and many aren't capable of generating sales
This article in The Conversation does a nice job of elucidating the ethical issues with multilevel selling.
Only a tiny percentage of new recruits ever turn a profit, meaning that many new consultants enter into a "business opportunity" with little chance of success.
Indeed, after meeting the initial fees of joining and purchasing products, many consultants end up out of pocket.
Reaction to the R+F business model is not universally negative. Some people enjoy the convenience of turning to a friend or acquaintance for a regular supply of their regimen.
Nevertheless, it's unlikely that the controversy surrounding MLM will fade away any time soon. Our approach at RightHealth.com is to present a range of opinions and allow readers to make their own decisions.
Should I Signup As A Consultant?
Any business-related decision should be based on rational thinking and logic. It is critical to perform your own research and not to allow pressure tactics to sway your opinion.
Remember, the person recruiting you into the program has a vested interest in convincing you to join.
There may be upfront fees that you struggle to recoup and data suggests that most consultants make little to no money. Even if you do make a profit it's entirely possible that you'll be earning at a rate lower than minimum wage.
If you do sign up, you'll receive a link for your own "website." This is where you'll direct any customers seeking to place an order online. The website functions entirely the same as the official Rodan + Fields site but will feature your name and information in the top corner.
You'll also have access to a backend known as Pulse from which you can manage your business and place orders.
Bottom Line: Rodan+Fields products are sold by an army of consultants operating under a system of multilevel marketing. This business model is controversial because consultants can also profit from recruiting new consultants into their "downline." Many of these individuals stand little chance of ever making a profit.
back to menu ↑
More Information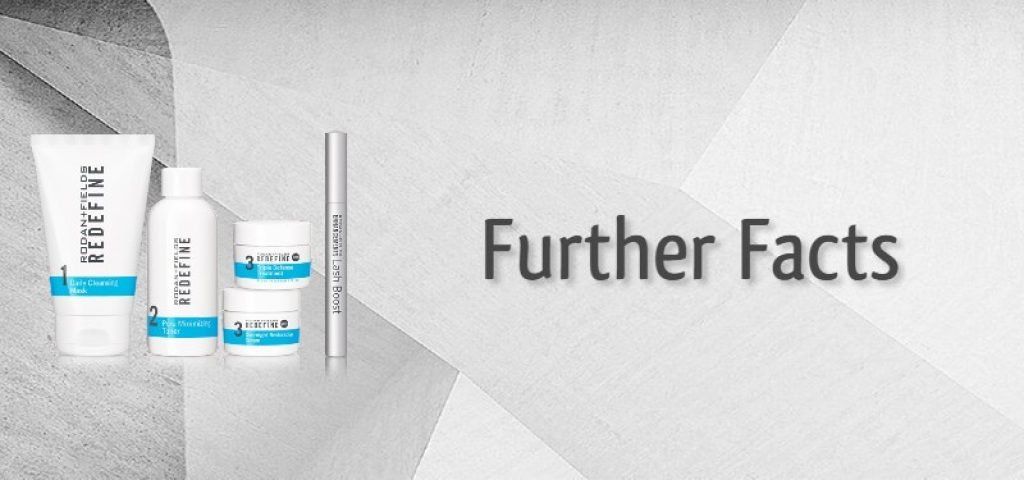 So far, we've examined the skincare science, debated whether these products offer good value, and studied real customer reviews. Before we reach our verdict we'll take some time to cover information for those people already using R+F or those who still wish to purchase it.
Where to buy it
Although many people purchase R+F products from their regular consultant, the process is no different for purchasing from the company directly. The full line is retailed on the official R+F website.
To the best of our knowledge, R+F does not utilize any third-party retailers (besides their consultants). This means any product you see on eBay or Amazon is being resold or marketed by a consultant.
This also means you won't find R+F products for sale at a local drug store or in Walgreens, Walmart, or CVS.
At the time of writing, we are also not aware of any free trials or coupons allowing products to be purchased at a discount. However, the company may offer periodic discounts at its own discretion.
The Preferred Customer (PC) program costs $19.95 to join and provides discounts on orders and free shipping on orders over $80 in value. If you join the automatic delivery program it's important to cancel the agreement ahead of time so you aren't charged for products you don't want.
What is the return policy?
R+F place heavy emphasis on their satisfaction guarantee. Used or unused products can be returned for a full refund (minus shipping charges) within 60 days of purchase.
To request a refund, download the return authorization form from the R+F website. Then, send the return with both the form and the unused portion of the product.
How do I use the product?
R+F offers a wide range of products aimed at different skincare goals. Most of the regimen sets are intended for twice-daily use (morning and night).
Some products (such as sunscreen) are typically applied only in the morning and during the day.
Even effective skincare products are unlikely to offer an overnight fix. The anti-aging and anti-acne regimens both take time to reach their full effect.
Is it safe and does it cause problems or side effects?
Most ingredients in the R+F line are unlikely to cause serious problems for most people. Nevertheless, it is a sensible precaution to consult with a dermatologist or skincare professional before beginning the use of a new product.
AHAs and BHAs may cause peeling in some individuals and benzoyl peroxide (BP) carries a risk of skin irritation. BP may also stain clothes and fabric.
On the other hand, anti-aging ingredients such as retinol may heighten the sensitivity of skin exposed to direct sunlight.
As we mentioned earlier, Rodan + Fields Lash Boost contains a controversial ingredient (isopropyl cloprostenate) linked with side effects in some users. This makes it particularly important to apply the product carefully and as directed.
Bottom Line: Rodan + Fields isn't retailed in drug stores or on Amazon. Most customers order through a consultant or on the official website. Orders come with a 60-day satisfaction guarantee, allowing customers to return used or unused product for a full refund (minus shipping charges).
back to menu ↑
Our Verdict & Alternatives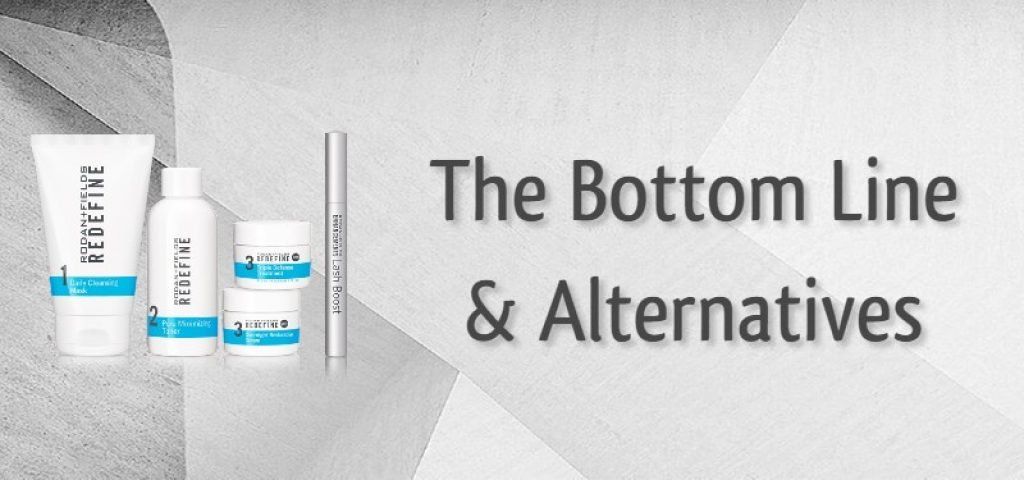 In a nutshell, Rodan + Fields is a pricey line of skincare regimens and standalone products targeted at a range of different 'goals'. Most products use science-based ingredients that are also available in products sold by cheaper brands.
The controversy surrounding R+F is based mostly on their business model, which relies on consultants to both retail products in their communities and recruit new consultants.
Our view is that these regimens will help many users reach their skincare goals if they enter with realistic expectations. However, we believe that most items are excessively expensive for what they offer.
Basic principles of skincare will help optimize skin health regardless of whether you use R+F:
Pursue a healthy lifestyle and use a broad-spectrum sunscreen
Avoid the use of skincare and cosmetics products that cause irritation
Invest in more affordable, goal-orientated product(s) for your skincare routine
Effective But Overpriced
R+F do offer goal-orientated products that may work for some people. However, these products mostly rely on the same tried-and-tested ingredients available in a multitude of cheaper alternatives.
PROS
60-day satisfaction guarantee
Some effective ingredients
CONS
Overpriced
Questionable business model
Add your review
|
Read reviews and comments