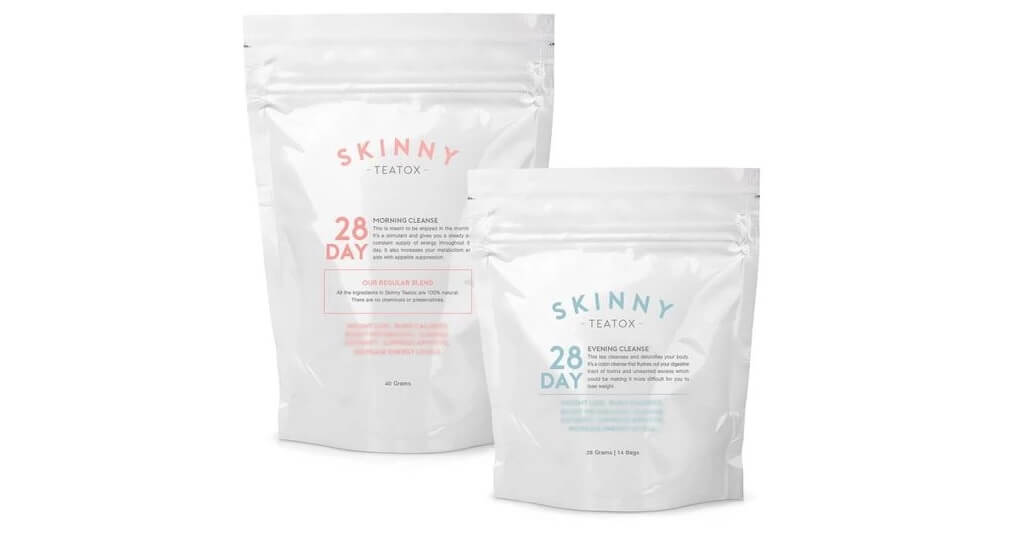 Skinny Teatox is a best-selling detox tea designed to support weight loss. It combines tea leaves with several other plant-based ingredients including senna leaf, ginseng, and cinnamon bark.
Detox teas have surged in popularity in recent years and have been heavily marketed on social media. However, it's crucial to examine these products closely and scientifically before jumping to conclusions on whether or not they're right for you. Let's get started.
What is Skinny Teatox?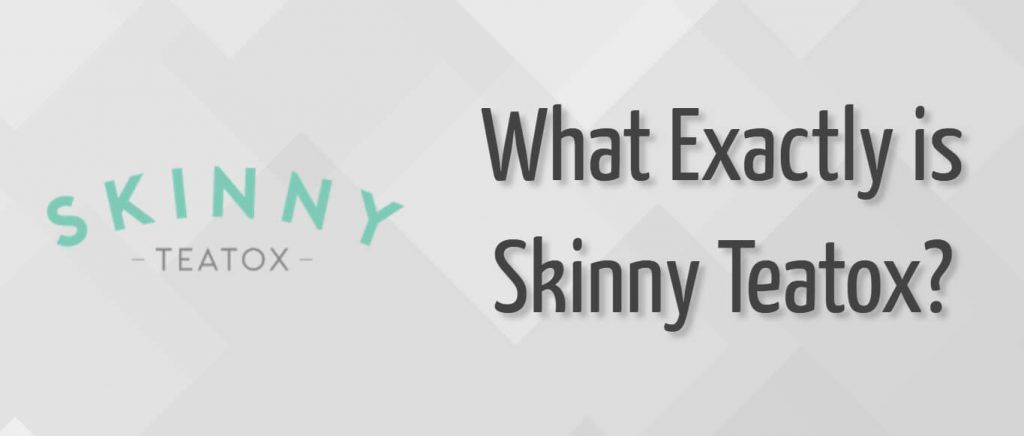 When it comes to detox teas, the ingredients label is always the best place to start. The term 'detox tea' has no strict definition and is essentially nothing more than a marketing creation.
The contents of these teas vary widely but typically they combine green tea with several other supposedly health-promoting ingredients.
We'll begin this review by examining the Skinny Teatox ingredients and judging how likely they are to actually help sustain weight loss. Here is the list:
Tea leaves are produced and processed from the Camellia sinensis shrub. Green tea contains caffeine and potent antioxidants, including EGCG. Skinny Teatox's website is unusually vague and offers little information regarding the exact source and variety of tea included in their product's recipe.
Senna leaf is found in many detox teas because of its purported laxative effects. This can make it useful in the treatment of constipation.
Ginseng is sourced from the root of plants belonging to the Panax genus. It has been used in the traditional medicine of China and other nations for centuries. Scientific evidence in support of ginseng is lacking.
Chrysanthemum teas are brewed from the flowers of the namesake plant and are highly popular in certain regions of the world, particularly East Asia. It imparts a distinctive taste on herbal tea infusions.
Cinnamon bark is the easily recognizable dried and curled strip of spice available at most stores. It also imparts a strong taste and has been used in traditional medicine for its supposed benefits in aiding digestion.
Cloves are the buds of a flowering plant native to Asia. Again, cloves have a long history of use in alternative medicine but scientific evidence of benefits is lacking.
Rhubarb is a common culinary ingredient in many parts of the world but it also has a long history of use as a laxative.
Ginger is another ingredient that is commonly used in both cooking and as herbal medicine. It has fairly strong anti-nausea effects.
Cascara sagrada bark is yet another herbal laxative. It is sourced from a buckthorn shrub native to North America and was formerly available as an over-the-counter laxative. However, today it is found only in herbal supplements and/or teas.
Licorice imparts a sweet flavor on teas and is another ingredient commonly found in herbal medicine. However, high-quality research on potential benefits is lacking.
Uva ursi is a plant-based ingredient purported to have diuretic (increases urine production) and anti-inflammatory properties.
Chinese mallow is another herbal ingredient with laxative and diuretic properties.
Bottom Line: Skinny Teatox stands out among detox teas for its lengthy ingredient list that features many herbal laxative and diuretic ingredients. The tea also contains caffeine. It is important to speak to a doctor before consuming this tea to ensure that it is safe and suitable for you.
back to menu ↑
Putting Skinny Teatox To The Test: Does It Work?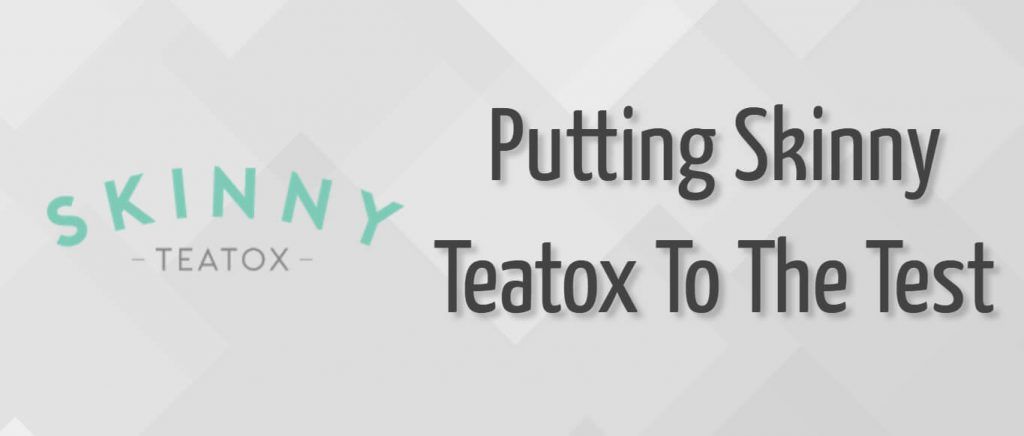 As we've noted many times before, the recipe for detox teas varies widely and their exact purpose and function are often unclear.
Skinny Teatox's website appears to be deliberately vague in telling potential customers that their tea is "designed to have all the effects you'd want in a teatox."
The company's Instagram page is packed with images of young, fit women posing with the product. This, along with the "skinny" branding, leads us to reach the obvious conclusion that the tea primarily targets young women trying to lose weight or get into better shape.
Indeed, the tea's recipe appears to be heavily focused on herbal remedies for digestive issues and bloating.
In this section of the review, we'll take an evidence-based look at the Skinny Teatox ingredients and evaluate their safety and effectiveness.
Green Tea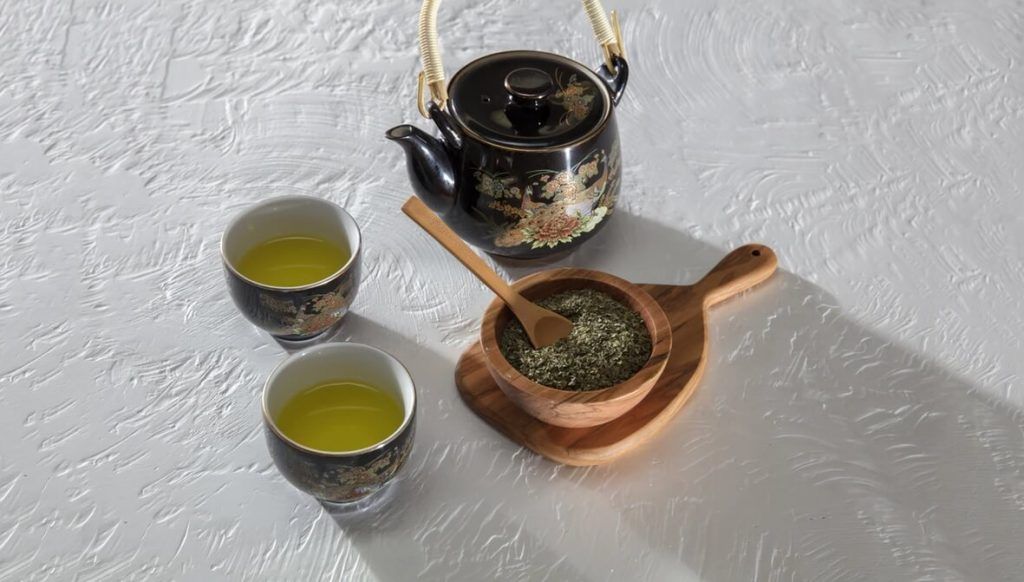 Green tea is rich in molecules called catechins, one of which is EGCG (1).
A typical 8oz serving of green tea contains approximately 35mg of caffeine and between 50 and 100mg of EGCG. Brew time and tea age are among the factors that can influence the caffeine content of a cup (2, 3).
Tea has attracted substantial interest from researchers around the world because of its popularity and widespread consumption. However, its ability to support weight loss remains controversial.
Small-scale studies have been designed to investigate the effect of EGCG on fat oxidation, resting energy expenditure, and metabolic rate. Doses of between 470mg and 600mg appear to be ineffective in meaningfully influencing any of these measures (4, 5).
However, an analysis of multiple studies provides tentative evidence that catechin-caffeine combinations may offer a boost in daily fat oxidation (6).
As we've explained in previous reviews of detox teas, there remain many reasons to be cautious about green tea's ability to support sustained weight loss:
Studies that have shown increases in metabolic rate and/or fat oxidation typically use significantly higher doses of caffeine and catechins than what is present in a single brewed cup of Skinny Teatox's morning blend (7).
People who already use caffeine regularly and are desensitized to its effects may be less likely to see positive results (8).
The benefits of green tea can be enjoyed for significantly less money than the eye-watering price tags attached to many 'detox' tea products.
Bottom Line: Green tea's caffeine and catechin content may offer modest metabolic benefits. However, a single cup of Skinny Teatox's morning tea may be insufficient to enjoy the full benefit.
Senna Leaf
Senna is an effective plant-sourced laxative and features in the ingredients of many popular detox teas. Typically, it is consumed as part of an evening detox in order to lower the chances of constipation the following morning.
Sennosides are the active component in senna leaf responsible for the laxative effect. Many studies have confirmed the effectiveness of senna in the treatment of constipation (9, 10, 11).
Senna appears to work by boosting intestinal motility, which leads to an increase in the rate at which waste is passed through the body (12, 13).
It is likely included in Skinny Teatox as a means of reducing bloating. This tea also includes diuretic substances, which serve to increase the production of urine. These effects combined can lead to the impression of weight loss on the scales. However, it is not necessarily an indication of a reduction in fat mass.
In addition, laxatives such as senna can cause side effects. Subjects in clinical trials have reported abdominal pain and cramping (14, 15).
The manufacturer of Skinny Teatox also warns that cramping can be a side effect of their product.
Bottom Line: Senna leaf is an effective laxative and appears to work by increasing intestinal motility. However, some users are affected by abdominal pain and cramping.
Uva Ursi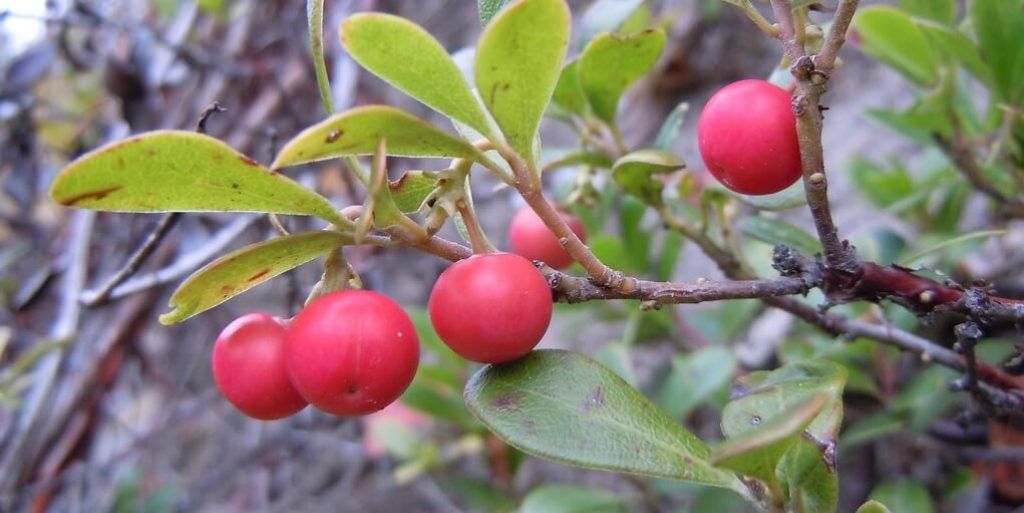 Uva ursi (also known as bearberry) has found use in the relief of symptoms associated with urinary tract infections (UTIs) in women. It is sold over the counter in several countries (16).
The most comprehensive clinical trial to date reached the conclusion that uva ursi is unlikely to alleviate UTI symptoms (17).
However, this herbal ingredient may act as a diuretic, meaning that it works to increase the production of urine. Diuretics can give the impression of weight loss by reducing the retention of water in the body (16).
Other Ingredients
The Skinny Teatox label mentions 12 ingredients in total. Some of these are consumed exclusively in the morning blend while others feature only in the evening blend.
The manufacturer has taken a two-pronged approach that aims to provide stimulation during the day and cleansing at night. The caffeine content of green tea may indeed provide a gentle lift.
There are several laxative and diuretic ingredients in this teatox's evening blend, which may well leave you visiting the bathroom more often than you otherwise would.
However, it's important to bear in mind that laxatives and diuretics can decrease your weight on the scales without actually meaningfully impacting fat mass.
back to menu ↑
Is Skinny Teatox Worth It?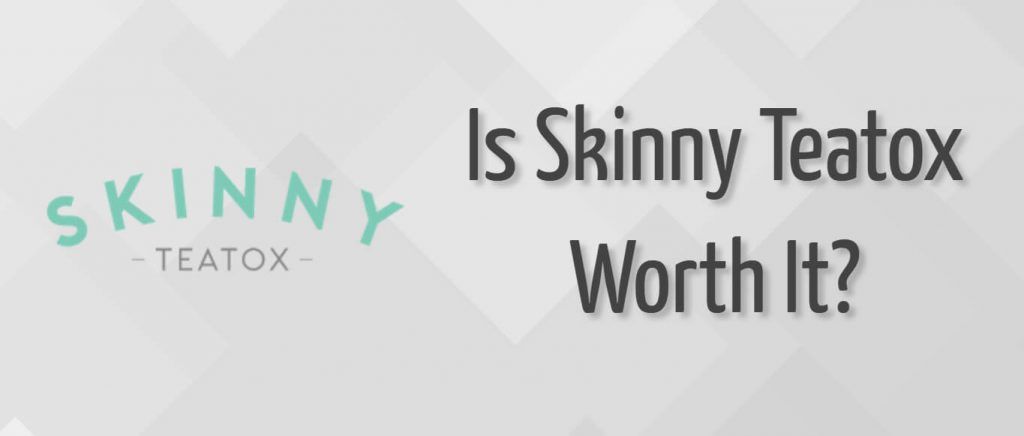 Skinny Teatox is unlikely to 'detox' your body or make you 'skinny'. On that basis, the resounding answer to this question is no. What this tea may do is increase the frequency of your visits to the bathroom.
We've seen many detox teas come and go over the years and many of them arrive with sensationalized promises of weight loss and improved health.
In defense of the Skinny Teatox manufacturer, marketing claims for this product are much more on the realistic side than those of many rivals. In fact, Skinny Teatox may sum it up just as well as we could with this candid statement on their website:
"You're not going to get skinny just by drinking a tea."
It's worth pointing out that this tea's focus on cleansing the digestive system may lead to harsher gastrointestinal side effects than gentler teas. This makes it important to talk with your doctor before consuming 'teatox' products.
It's critical to remember that diuretics can give the impression of weight loss by reducing water weight. This type of weight loss won't last once you stop using the product.
Skinny Teatox is somewhat cheaper than rival products. The 28-day detox product is currently priced at $24 and the 14-day detox at $22. Meanwhile, Fit Tea detox teas are priced at $44.99 and $24.99 respectively.
However, this isn't enough to convince us that Skinny Teatox offers good value for money. Laxatives and diuretics carry side effects, don't bring about fat loss, and are likely useless unless you are struggling with constipation.
As we've pointed out in other detox tea reviews, the potential benefits of organic green tea can be enjoyed for a fraction of the price, with some retailers selling 100 bags for as little as $4.99.
Bottom Line: Skinny Teatox is unlikely to bring about meaningful weight loss and can cause side effects related to the use of laxatives and diuretics. Organic green tea can be enjoyed at a much lower price.
back to menu ↑
What Do Skinny Teatox Customers Say?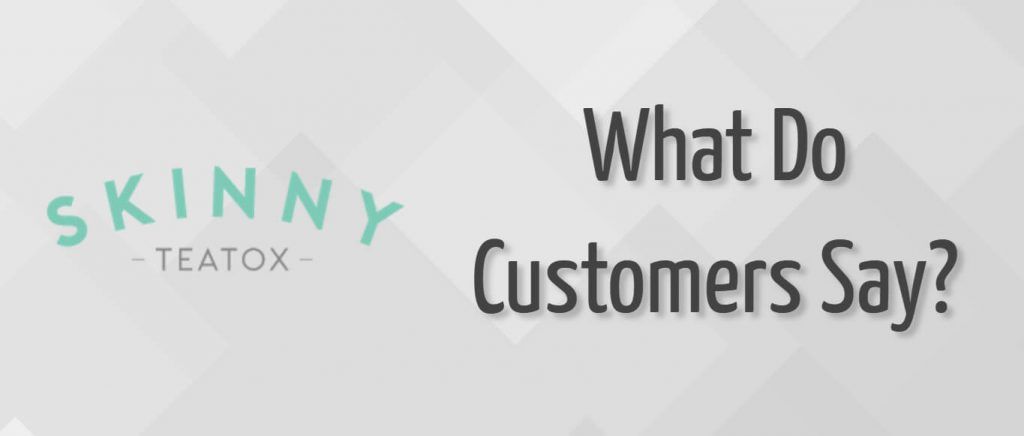 Many detox teas are retailed on Amazon.com or other third-party vendors. Unfortunately, Skinny Teatox only appears to be available to order directly from the manufacturer's website.
This makes it relatively difficult to source unbiased reviews. Not surprisingly, the 14- and 28-day teatox products both score a perfect 5.0/5.0 on the official website.
It's worth noting that the Skinny Teatox official website describes featured testimonials and reviews thusly:
"They are meant to be a showcase of the best results our products have produced, and should not be taken as the results a typical user will get."
This seems to imply that testimonials and reviews on the official website may be vetted to ensure mostly positive reviews reach potential buyers.
Nevertheless, there are a few disappointed buyers among the positive published reviews. A user named Karen describes nausea and stomach cramping after drinking the tea.
Meanwhile, other buyers have rightly questioned whether Skinny Teatox is actually capable of supporting weight loss or whether it simply reduces water weight.
Bottom Line: Reliable reviews are hard to source because there is very little feedback from customers anywhere other than the official website. Some reviewers have described side effects and disappointing weight loss results.
back to menu ↑
More Information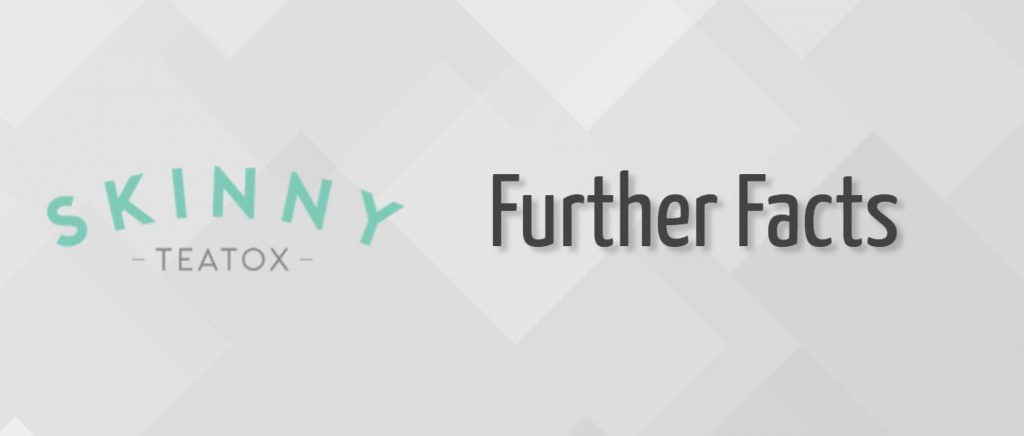 So far we've analyzed the science behind Skinny Teatox and drawn some conclusions on whether or not it offers value for money. Before we reach our final verdict we'll take some time to cover important information for readers who are already using the product or still wish to buy it.
Where to buy it
Unlike many of its competitors, Skinny Teatox appears to be retailed exclusively on its official website. The main 28-day and 14-day detox teas currently cost $24 and $22 respectively.
The company does not offer refunds on any order unless the request is made within two hours of ordering and before the order has been prepared for shipment.
It's also worth noting that Skinny Teatox's policy states that no guarantees are made with respect to the results or effects of using their products. In essence, they will only issue refunds after an order is shipped if they have made an error or included incorrect items in the package.
At the time of publishing, we cannot find any evidence to suggest that there are active coupons, discount codes, or free trials. It is also unclear whether or not Skinny Teatox runs periodic or seasonal promotions. However, they do claim that the current price tag represents a reduction in the regular retail price.
How do I use it?
Skinny Teatox is one of the detox tea brands to employ a two-part recipe. This is aimed at achieving different effects with the morning and evening blends respectively.
Effectively, the morning tea is designed to offer a gentle, stimulating lift, whereas the evening blend focuses heavily on laxative and diuretic ingredients that may increase the rate at which waste moves through the body.
It's worth remembering that you will need a tea infuser in order to prepare the morning tea because it is shipped in loose-leaf form. The evening tea comes in tea bags.
The manufacturer's recommended regimen is as follows:
Infuse and consume one cup of the morning tea every day upon waking
Brew and consume one cup of the evening tea every other night
The evening tea may cause stomach cramps in some individuals and is not recommended for daily use.
No amount of any detox tea will compensate for unhealthy lifestyle habits, nor will it help you to 'reverse' the negative effects of periods of unhealthy living. Instead, focus on achieving a balanced diet and exercise regularly in order to meet your weight loss goals.
Does it cause side effects?
Any herbal tea or detox tea is capable of causing side effects. This is particularly true for tea blends that include strong laxatives and diuretics.
Do not use the product if you have an allergy to any of the ingredients listed on the Skinny Teatox label.
The morning tea contains caffeine, which may cause headaches, irritability, and/or nervousness in susceptible individuals.
Laxative components of this tea can lead to stomach cramps and more regular bathroom visits.
In addition, people taking medication may benefit from using the WebMD interaction checker prior to purchasing. Also, do not forget to consult your doctor before beginning any new detox routine.
What other products does Skinny Teatox offer?
You may not be aware that Skinny Teatox retail a wide range of other products. These include:
14-Day Detox For Men / Mint (both $22)
28-Day Detox For Men / Mint (both $22)
7-Day Skinny Teatox ($24 — it is unclear why this smaller product costs as much as the 28-day option)
The company also retail accessories including loose leaf tea infusers (filters) and a range of specialty teas. These teas are generally aimed at a specific health goal. The line includes products designed to help with sleep, skin health, energy, and more.
Bottom Line: Skinny Teatox is exclusively available from the manufacturer's website, where several other products are also retailed. The morning tea is consumed every day and the evening tea every other day.
back to menu ↑
Our Verdict & Alternatives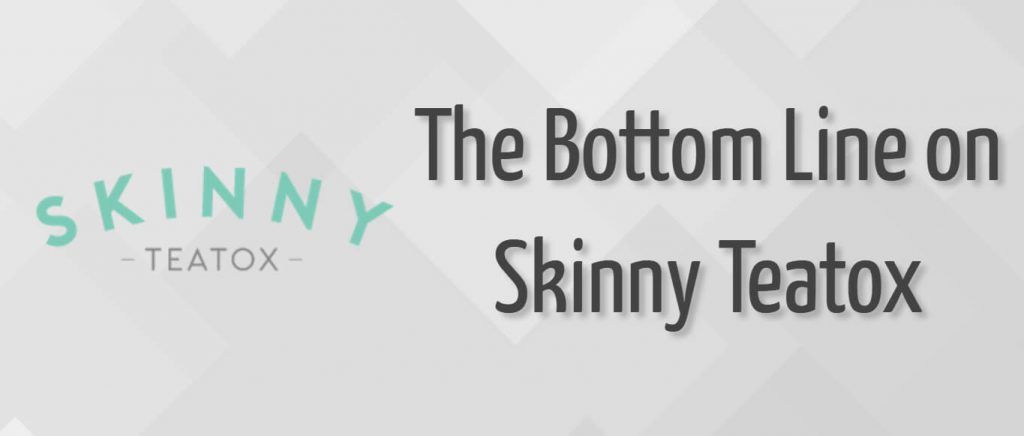 While Skinny Teatox is much more candid than some rivals in admitting that their product alone isn't likely to help with weight loss, it still represents a waste of money for most consumers.
Although reviews like this one can be buried under an avalanche of before and after photos and spurious results, the bottom line is that this product will do little more than increase your frequency of bathroom visits.
While a reduction in water weight may tip the scales slightly lower during your teatox, these results are likely to disappear as soon as you cease using the product.
Not Recommended
We are always happy to recommend products that offer meaningful advantages. However, this teatox is not likely to offer anything other than more visits to the bathroom.
PROS
Cheaper than some rivals
Wide combination of ingredients
CONS
Not likely to help with weight loss
May cause gastrointestinal side effects
Still overpriced
Must use an infuser to brew morning tea
Add your review
|
Read reviews and comments